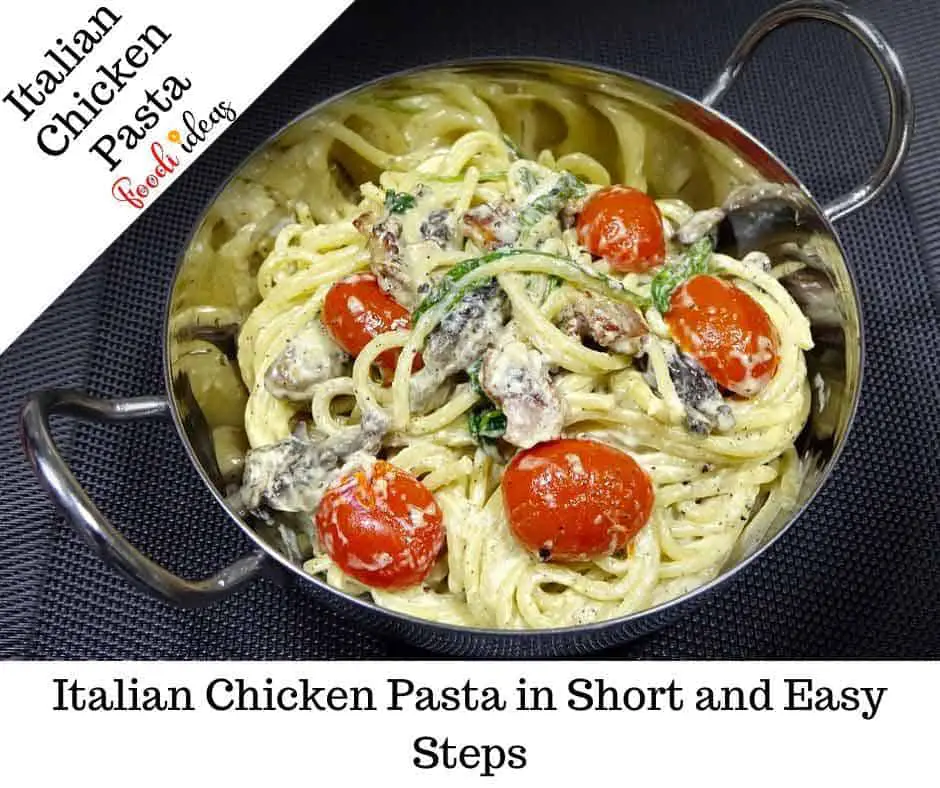 A quick fix dinner that takes no more than 20 minutes to prepare, and far less to devour. Presenting my one-pot Italian chicken pasta recipe that will surely become a staple at your house.
Are you ready to learn how to make one of my favorite one-pot Italian chicken pasta recipes?
Well then read, though.
But first, here is a little background story on how this recipe came into being:
It happened on a chilly Friday night. It was almost 5 in the evening, and my to-do list was nowhere near finished. From doing laundry, designing birthday invites for my, soon to turn a year old, son to pick up the grocery.
Let's not forget; I also had to fix a meal before 7.
Since my little one was asleep, I decided to do the latter first.
I hastily went into the kitchen, planning to pop one of those pre-prepared, microwaveable dinners into the oven and get done.
But the odds were against me. We were out of microwaveable dinners.
I wondered why. Maybe we had too many of those this month. Or I was too lazy to pick up groceries, earlier today.
Either way, I had less than an hour to prepare something, with the two most basic ingredients I had available:
Chicken breasts
A box of linguini pasta
My Italian roots kicked in, and I quickly revised my grandma's Carbonara pasta recipe, which was a staple at grandma's, whenever we visited.
Well, today I was going to amp it up, with some herbed chicken, instead of meat.
What Is Carbonara?
Carbonara is a creamy pasta, made with meat and eggs — no cream what so ever. The eggs give the pasta that creamy texture and consistency, without adding the calories.
Herbed Chicken Carbonara:
Since I had no meat available, I planned to use chicken. And boy, it was a great decision!
What turned out to was finger-lickin' good. Ever since then, Friday nights are special because we have bowls full of creamy chicken pasta, followed by steaming hot chocolate and Netflix.
Enough of the talk, let's now get straight to business.
Nutrition Facts
4 servings per container
---
Calories640
Amount Per Serving% Daily Value *
Total Fat 12g

19

%

Saturated Fat 3.9g

20

%
Trans Fat 0.1g

Cholesterol 92mg

31

%
Amount Per Serving% Daily Value *
Total Carbohydrate 44g

15

%

Dietary Fiber 2.5g

10

%
Sugars 0.8g

Protein 23g

46

%
Vitamin A

4

%
Vitamin C

1

%
Calcium

13

%
Iron

12

%
* The % Daily Value tells you how much a nutrient in a serving of food contributes to a daily diet. 2,000 calories a day is used for general nutrition advice.
How To Make Creamy Italian Chicken Pasta?
The original recipe calls for eggs, instead of cream. This pasta gets its creaminess from eggs. However, a lot of people aren't comfortable with the idea of having undercooked eggs or eggs at all.
In that case, one can use heavy cream or cream cheese. It will, however, alter the taste a bit.
Read About: Olive Garden Fettuccine Alfredo Pasta Recipe
Heavy cream:
To make the pasta creamier, without adding eggs, the easiest option is to use heavy cream. In a bowl, whip half a cup of heavy cream with seasoning.
Pour over the pasta, 2 minutes before removing from the heat.
My favorite alternative to top the pasta with for some extra creaminess is cream cheese.
Why?
Because cream cheese has a distinct umami flavor, it doesn't let the overall taste of the dish go bland.
In fact, it accentuates the flavor of the herbed chicken, bringing out more flavors to the dish.
Béchamel Sauce:
This option is for if you are out of any sort of cream, just as I was the other day!
I couldn't use the eggs, because my sister was coming over and she is allergic to eggs.
Going to the grocery store, three blocks down, with a kid who was not on his best behavior that day, sounded like quite a task.
So, I decided to whip up a quick béchamel sauce to give the pasta its cream consistency!
Surprisingly it worked wonders.
So now, I have to make two versions of the creamy chicken pasta every time my family visits, one with the eggs and one with the béchamel sauce. Either way, it's a staple dish at all family reunions!!
Ingredients For Béchamel:
1 tbsp of butter
3/4 tbsp of flour
¼ cup of milk
¼ tsp of mustard paste
Pinch of white pepper.
Salt and pepper, to taste.
Instructions:
In a non-stick pan, over medium heat, melt the butter.
Now add in the flour and whisk until the flour turn golden.
Add in the milk and whisk until the sauce starts to simmer.
Add in the mustard, pepper, and seasoning.
In case the sauce looks too thick, add in some milk and whisk over medium-low heat. My recommendation is to keep the sauce a little runny, so it doesn't clog the pasta together.
What Can You Serve With Italian Chicken Pasta Recipe?
This Italian chicken pasta recipe can be served on its own, as it is very filling. However, if you are looking to earn some brownie points, add in a sideline that compliments this dish.
I have listed my top 3 favorite sidelines that go well with this creamy chicken pasta.
Garlic Bread:
Over the years, I have finally found that the best way to amp up even the best chicken pasta recipes is to add some crunch to it.
Nothing delivers that crunch and extra flavor, better than garlic bread.
This sideline may not be the best for a date night dinner, because it is loaded with garlic, and nobody wants to end up with garlic smelling breath on a date.
But for a scrumptiously filling, family dinner, fresh out of the oven, garlic bread is a clear winner.
Balsamic Bruschette:
Balsamic bruschetta is not only super easy to whip but goes perfectly well as a sideline, with this creamy chicken pasta, especially if it's a fancy date night dinner that you have planned.
The saltiness of the balsamic vinegar combines well with the pasta, while the fresh bruschetta adds the right amount of texture or as we call it, crunch!
Whole Tomato Caprese:
However, not everyone is a crazy carb fan. Some prefer to avoid bread and other carbs, as pasta already has plenty.
In that case, whole tomato Caprese salad works like a charm.
Make sure you use large, sturdy tomatoes, which add the right amount of crunchiness to the dish, while holding all of the ingredients together, in place.
Meanwhile, the fresh basil and light vinaigrette, balance the dish with extra flavors.
Conclusion:
This creamy chicken pasta has become a staple at our home.
When served with the right sideline and welcome drink, it can impress any guest that comes home for dinner.
So, make sure you try one of our favorite Italian chicken pasta recipes and let us know how it turned out for you in the comments section below.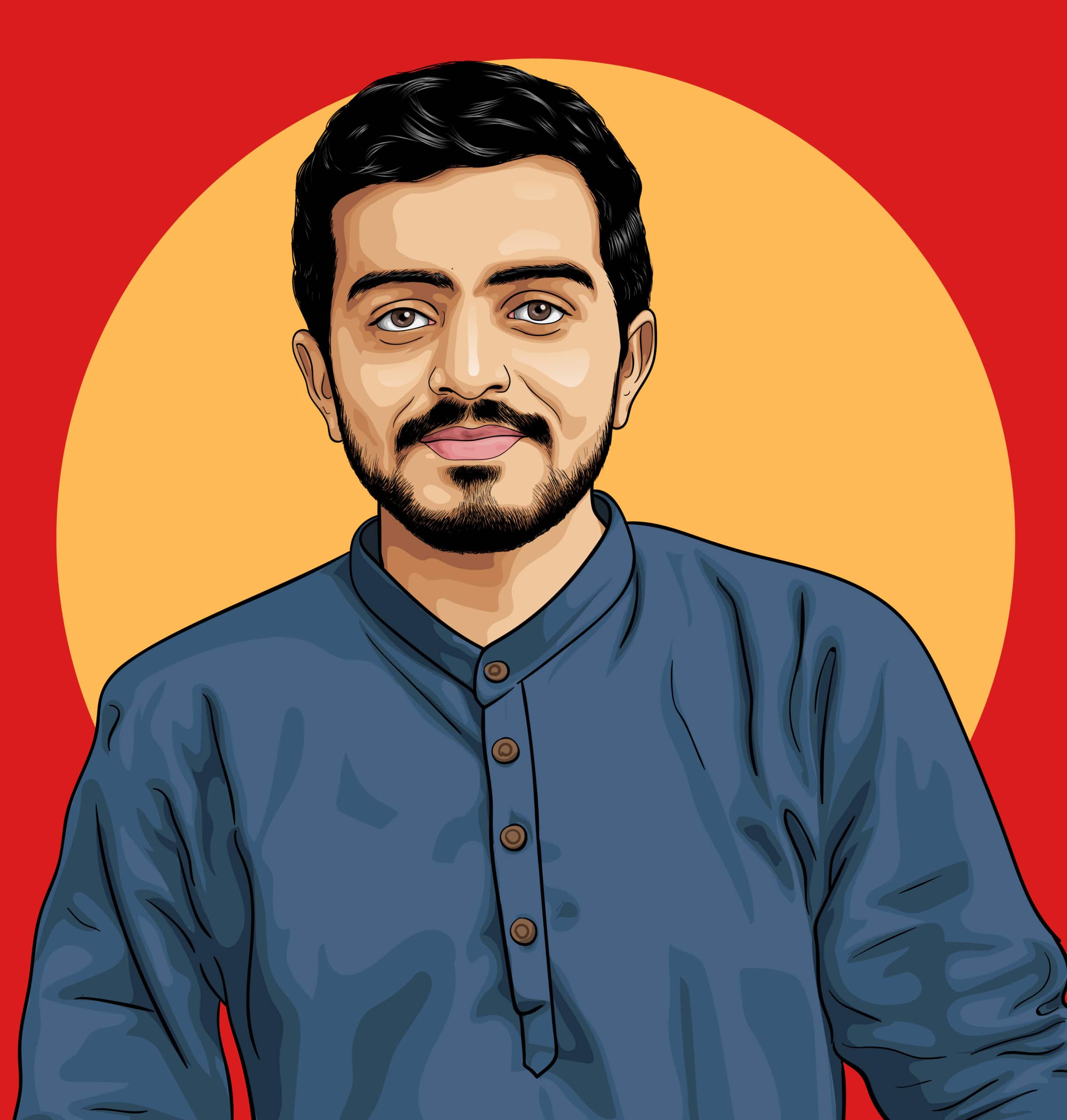 Tauseeq Magsi is the owner of Foodi ideas and a digital marketer but he loves to learn about health, food, and nutrition and he is just crazy to share his findings with you guys about it.