Ever run out of ideas to serve with hummus? I definitely have.
On the weekends, one thing that I actively started to work on was healthy eating. The hummus was the star dish we all enjoyed, with pita chips or assorted vegetables.
Two weeks in, and we all got bored of the same taste. But my love for hummus is too strong to let go. Not only because it tastes fantastic, but hummus is loaded with nutrients that help boost immunity.
Instead of switching the dip altogether, I thought, why not switch its use.
And with a few hours of research, I had together a list of 15 easy to prep ideas and recipes that go well with hummus.
What Can You Eat With Hummus, Other Than Pita Chips and Vegetables?
So today, I have decided to share those fool-proof recipes and ideas with you so that you can enjoy hummus, the star dip that has taken over guacamole and salsa, even more.

Snacks:
Try Hummus with Kale chips

Enjoy hummus with thinly sliced apples

Make hummus and veggie pinwheels

Try jalapenos hummus
Appetizers:
Make Falafel and hummus mini burgers

Make roasted eggplant and hummus rolls

Try making hummus deviled eggs
Main course:
Make a hummus-rich pizza

Try making a hummus risotto

Serve shish kabobs on a bed of hummus

Enjoy a shawarma bowl
Breakfast:
Spread hummus on a whole-wheat toast instead of avocado.

Lather hummus on a bagel instead of cream cheese.
Dessert:
Devour chocolate hummus instead of chocolate fondue with assorted fruits.
All of these recipes take less than 15 minutes to make, except for a few. But don't worry because we have you covered. Let's find out step by step instructions of each recipe, along with its health benefits.
All you have to do is follow the simple instructions and enjoy hummus just as much as we do!
Hummus Recipes for Snacks:
The following are 4 easy to prepare recipes that can be enjoyed with hummus as a snack.
Dip Baked Kale Chips Instead of Pita Chips:
If you have just begun to eat hummus and if you are already willing to try out new things with it, kale chips are a very good option then. It is healthier than regular pita chips or nachos and tastes too darn good.
Not to forget, it has the right crisp texture, which makes it a perfect healthy alternative for regular chips and spares you the guilt trip.
The best part is that they are extremely easy to make, and here's how: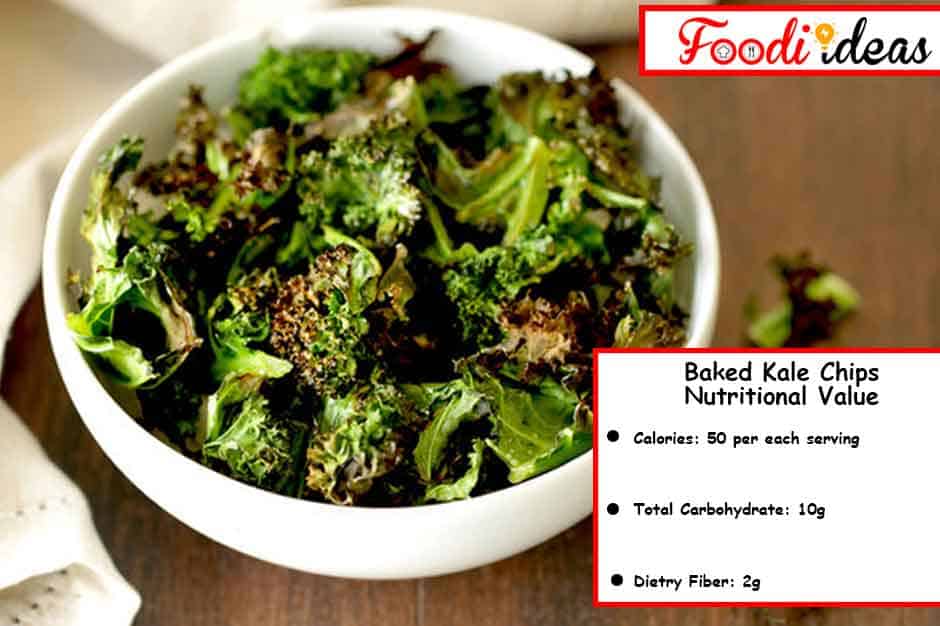 Recipe for Kale Chips:
Ingredients:
1 fresh bunch of kale leaves
1 tbsp olive oil
1 tsp brown sugar
Salt OR (for extra flavor) garlic salt as per taste
Pepper as per taste
Method:
Wash and drain the kale leaves. Once drained, air dry them until they are completely dry.
Note: make sure they are thoroughly dried as excess moisture will not let the kale crisp.
Next, remove the rib and tear them into 1-inch pieces.

Put them in a bowl and drizzle olive oil, brown sugar, salt, and pepper and mix well.

Set 2 baking trays and line them with parchment paper.
Note: 2 trays are essential. Don't try to fit the kale in one tray because compactly putting kale will only attract moisture and wilt instead of crisp in the oven.
Place the spiced kale in two batches and put in the oven to bake at 300F.

Turn the kale after every 15 minutes. Bake for a total of 25 minutes or until the kale has turned crisp.

Serve hot with hummus and enjoy!
Health Benefits of Kale Chips:
1 cup of kale chips is less than 100 calories but makes for a very filling snack or sideline.
It is rich in vitamins like vitamin K and C.
It helps reduce the risk of heart diseases and hypertension. (1)
Fact:
Did you know a cup of kale contains more vitamin C than an orange, the mascot of vitamin C?
Slather Hummus On a Slice of Juicy Apple:
As the name itself suggests, it's a super easy and deliciously good way to include something as healthy as apples in your diet.
Not just your diet, in children's diets too. It offers additional nutrition of the apple along with that of hummus, so it's a win-win combination for all.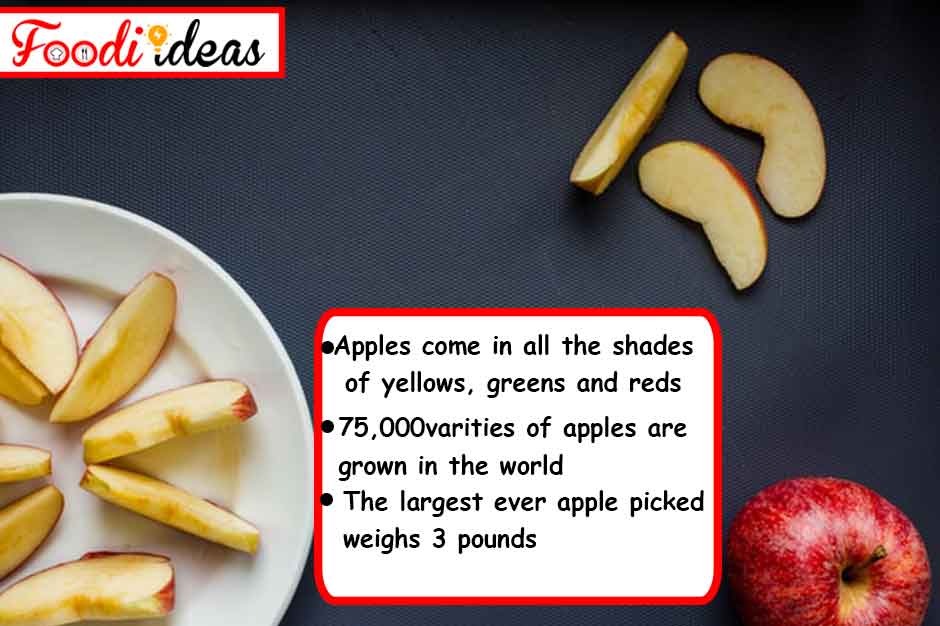 How to Prepare Hummus with Sliced Apples?
Preparing this dish is fairly easy and only requires:
an apple

a serving of hummus

average knife skills
Directions:
Cut the apple in half. Then with the help of a sharp knife, cut thin slices from the halved apples.

Sprinkle with some salt and paprika for added flavor.

Serve with hummus and enjoy.
Health Benefits of Sliced Apple:
Apples are a nutrition-dense fruit with prebiotic properties. That not only aids better digestion but also keeps the gut clean and lessens the chances of chronic diseases. (2)
According to research, Apple slices are specifically known to aid weight loss, as compared to apple juice and other apple products. (3)
Apples are also known for fighting asthma along with other chronic diseases, as it helps keep the inflammation at bay and provide a boosted immunity. (4)
Make Hummus and Veggie Pinwheels:
Whether you are packing a snack for your little one, or a grab and go snack for yourself, hummus and veggie pinwheels come in very handy.
Not only this, but they also make a very appealing party snack and can be served to guests of all ages.
The best part about them is that you can prepare and store them in the fridge for up to a week.
Here's How to Make Hummus and Veggie Pinwheels:
Note – This recipe yields 36 bitesize hummus and veggie pinwheels.
Ingredients:
12 slices of bread

1 cup of hummus

½ a cup tahini paste OR garlic mayonnaise

1 cup of thinly sliced, assorted veggies – cucumber, tomato, olives, carrot, beetroot.

12 Butter papers
Method:
Take individual slices of bread and flatten them lightly with a rolling pin.
Psst. You can use a can if you don't have a rolling pin.
Spread a thin layer of tahini paste or garlic mayo on the slice.
Tip: If you can't find garlic mayo, make some at home by adding 1 tsp of freshly crushed garlic to ½ a cup of plain mayo.
Now spread a generous amount of hummus.

Layer with thin slices of veggies that you like.

Next, roll the loaded bread and wrap in butter paper.

Make sure to tighten the sides of the butter paper, so that it retains the shape.

Put in the fridge for at least 2 hours or until well set.

Before serving, remove butter paper and cut it into three individual wheels.

They taste best when served cold.
Note– In Order to store, keep them in the fridge, wrapped in butter paper.
Health Benefits of Hummus and Veggie Pinwheels:
Apart from adding crispiness, vegetables used to fill the pinwheel make the dish more nutritious.
Vegetables are rich in important vitamins and minerals, such as Potassium, Vitamin C, and folates.

Most vegetables have little to no calories. While some may be caloric dense, such as potatoes, none of them have any traces of cholesterol. Hence it also helps lower the levels of cholesterol. (6)
Last but not least, they are rich in dietary fibers that not only help the body process food better, but it also promotes the growth of microbes, which in turn fight against cancer, heart disease, and hypertension. (5)
Spice up your Hummus with Jalapenos:
Just as the name suggests, jalapeno hummus is enriched with jalapeños. It makes for a spicy dip that is a mix between Mexican and Lebanese cuisine.
Not only is it a hit in my family, but also tremendously loved by my colleagues.
Eat it on its own or pair it with chips, either way, it's going to wow your taste buds.
Although it sounds like it will have a list of ingredients and a hard to make recipe, the truth is it's as simple as 1,2,3.
All you need is:
1 cup of hummus, store-bought or homemade

4 whole jalapeños

A pinch of green color
Directions:
In a blender, add all the ingredients and whizz.

Pour in a bowl and serve.
Yup, that is it.
Tip: Make one extra batch in case you have people over. Because it goes as fast as it is served.
Your friends might even ask you to pack some for their home.
Trust me, been there done that.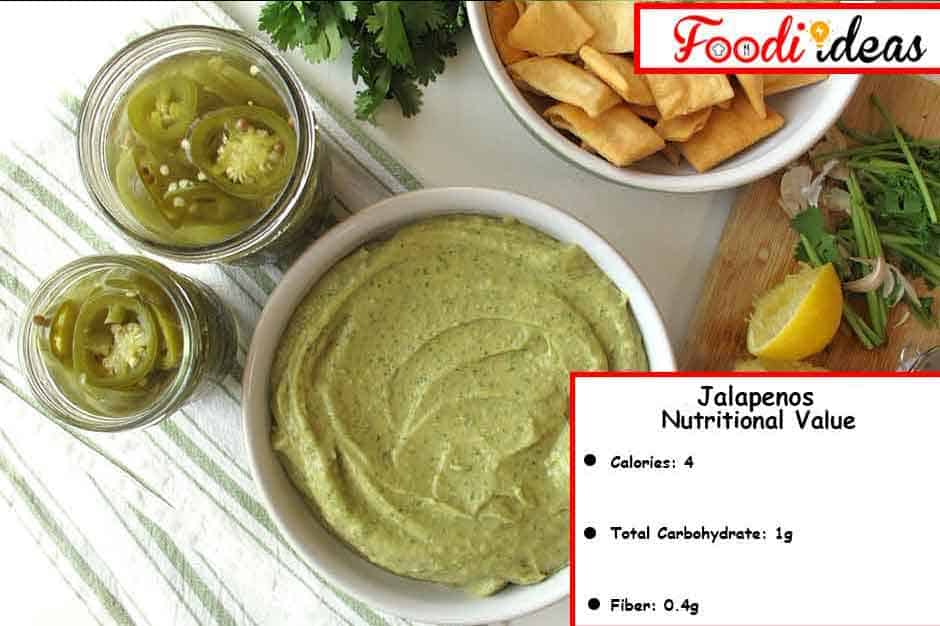 Health Benefits Of Jalapenos:
Did you know jalapeños are rich in antioxidants and vitamins like B6 and C?

It is a metabolism-boosting food that helps digest food better and lose weight. (8)
Although it is commonly known that spicy foods can cause stomach ulcers, research shows that jalapenos can reduce the effect of stomach ulcers. (7)
How to Uniquely use Hummus as an Appetizer?
As good as hummus looks served as a snack, it looks even better when served as an appetizer.
Here are 3 tantalizing appetizer recipes to serve with hummus that will make any dinner table complete.
Stuff Falafel and hummus in a Mini Bun:
I call this dish a western take on Lebanese cuisine. Falafels are a favorite Lebanese treat that is rich in nutrients and makes for a filling snack.
But serving them alone doesn't make them dinner-worthy. So here's my take on making them drool-worthy.
Falafels are not the easiest to make when using the traditional recipe. It's both, time-consuming and tiring.
But I have got a perfectly simple and easy to make recipe that's effortless and is ready to eat under 20 minutes.
How to Make Falafel and Hummus Mini Burgers?
This recipe will yield 8 mini burgers.
Ingredients:
 For Falafel:
1 can (around 400g) of boiled chickpeas, drained

1 medium-sized onion, largely chopped

2 cloves of garlic, whole

1 fistful of parsley

2 tbsp of flour

1 tsp cumin, ground

1 tsp coriander, ground

1 tsp chili powder

½ tsp peppercorns, coarsely ground

Salt to taste

2 to 4 tbsp of oil for frying
For salsa:
1 cup lettuce, chopped

1 small onion, chopped

1 tomato, chopped

2 Pickled jalapenos, chopped

2 tbsp lemon juice

Sprinkle of paprika
For assembling:
8 mini burger buns

½ cup hummus

¼ cup tahini paste
METHOD:
Falafel:
In a food processor, add all ingredients, and chopperize until it forms a thick paste.
Tip: Make sure the chickpeas are completely dry. You may want to pat dry them with a towel, or air dry them before adding to the food processor.
Now shape eight small patties out of the paste.
Tip: Add a tbsp of flour to the mix, if the patties aren't shaping up.
Heat oil in a pan and fry the patties on medium-high heat until crisp and golden-brown.

Once fried, lay them over a kitchen towel to drain any of the excess oil.

The falafels are ready.
Salsa:
While the falafels fry, make the salsa. You can also make it beforehand; this will allow the juices to come together better.
In a bowl, add all the chopped vegetables.

Drizzle the lemon juice and mix thoroughly.

Sprinkle paprika and let sit until its time for assembling.
Assembling:
Toast the buns over low flame.

Brush one side of the bun with tahini paste.

Next, add a dollop of hummus over it and spread.

Now place the fried Falafel and top it with the juicy salsa.

Place the other side of the bun and pass a skewer through the top.

Serve hot!
A video about quick Falafel Burger Recipe:
Health Benefits of Falafel:
Falafel is traditionally made up of grains, beans, and legumes, which makes it a high in nutrients dish.
It has a high fiber content, which makes it a popular treat amongst those who are looking for better gut health.

It is rich in protein, which is the essential building block of the body, which is also known for aiding healthy weight loss. (9)
Falafels are great for diabetes control, as the meal has a very low GI, which also means it keeps you full for longer. While the amount of protein and fiber helps maintain blood sugar levels. (10)
Stuff Eggplants with Hummus and bake:
Whether it's a date for two or a dinner party for 10, this dish is a must-have at my place. Not only is it delicious but also filled with tremendous nutrients.
The best part is it is as easy as the name suggests, and there is barely any culinary expertise required.
Here's How to Make Roasted Eggplant and Hummus Rolls:
This recipe will yield 8 to 10 rolls, depending on how thin or thick you cut the eggplant.
Ingredients:
2 large, long eggplant.

1 cup of hummus

½ tsp of paprika

2 tbsp olive oil

Salt and pepper to taste

Lemon juice for topping
Method:
Preheat oven at 300F.

Cut the eggplant lengthwise, try to cut at least 4 flat and long slices. Not too thick nor too thin. Almost around half an inch thick.

Set the sliced eggplant on a baking tray and drizzle with oil.

Now sprinkle paprika, salt, and pepper and rub until the eggplants are well seasoned.

Now place the tray in the oven and bake until the eggplant changes color and turns soft. After 15 minutes, flip the eggplants halfway.

Once done, remove the tray from the oven and set to cool.

Once cooled, add a heaped spoon of hummus in each and roll. Insert a toothpick and set them in a tray.

Drizzle some fresh lemon juice on top and serve.
Here is a short video about how to make a roasted eggplant:
Health Benefits of Roasted Eggplant and Hummus:
Eggplants are a rich source of vitamins and minerals that help fight anemia. (11)
Its high fiber content helps keep the blood sugars shooting too high or low. (12)
An element called Nasunin, abundantly present in eggplant is known for fight free radicals and defending the body against chronic ailments, like cancer, specifically colon cancer. (13)
Use Hummus In Deviled Eggs:
Sick of the same old taste of deviled eggs?
Want to try something new and even more nutritious?
Well, here's my take on how to make deviled eggs better both in terms of taste and nutritional value. Swap the filling with some creamy garlic infused hummus.
The best part is that this protein-rich appetizer is made up of two main ingredients, and takes less than 5 minutes to assemble.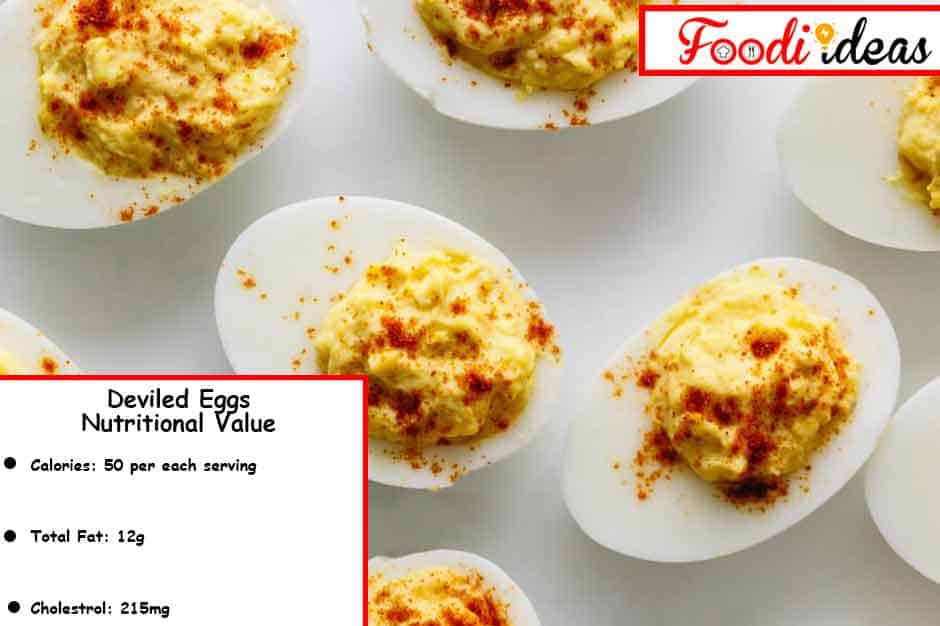 How to make Hummus Deviled eggs?
This recipe will yield 12 individual one-piece servings.
Ingredients:
6 eggs, hard-boiled

1 cup of hummus

2 cloves fresh garlic, chopped

Chives, finely chopped, for garnish
Method:
Mix together, hummus and freshly minced garlic.

Add the mixture to a piping bag.

Cut the 6 eggs into halves. Remove the yolk and set the whites in a tray.

Now generously pipe the hummus into each of the halved whites.

Sprinkle finely chopped chives on top and Serve!
Health Benefits of Hummus Deviled Eggs:
This decadent feast is low in calories and rich in protein at the same time, making it a wise choice for healthy eaters. (14)
Rich in protein, egg whites promote healthy weight loss and/or maintenance. (15)
Egg whites are a fat-free food. That being said, egg yolks are not unhealthy, in fact they are very nutritious. (16)
How To Use Hummus In A Main Course:
Here are 5 amazing ideas to use hummus in Main courses. Whether it's a party for two or a dinner for 8, these main courses will make your guests ask for more.
Use Hummus instead of Pizza Sauce:
A Lebanese take on the Italian delicacy, Pizza. There is no science behind this dish, but it is definitely far healthier and protein-rich compared to regular pizza, which is usually full of fat.
This is a no-fuss recipe and can be made using store-bought ingredients.
Here's What You Will Need To Make This Hummus-Rich Pizza:
Ingredients:
One 10-inch store-bought pizza dough

½ cup hummus

Assorted olives, sliced

Pickled jalapeños

½ tsp Red chili flakes
Method:
Blind bake the dough until golden brown.

Spread the hummus over the baked crust.

Top with sliced olives and jalapeños.

Sprinkle with red chili flakes and ENJOY!
A video about how to make hummus pizza quickly:
Health Benefits of Hummus Pizza:
Compared to a regular pizza, hummus pizza has lesser calories and is more protein-dense.

While regular pizza is loaded with fat content, pizza lathered in hummus adds weight loss benefits and reduces the risk of chronic diseases. (

17

)
Hummus Risotto:
If you are a fan of risotto and hummus both, this is especially for you.
Adding hummus to the risotto makes it even healthier and creamier. The best part is that you won't have to add that extra dollop of cream to attain that creamy texture. Hummus will do the trick without adding extra calories and fat!
But more importantly, that extra kick of flavor that the hummus adds to the risotto is to die for.
Yup, it's that delicious!
Psst. This recipe is harder than most recipes shared here but definitely worth all the extra effort.
Here's How You Can Make Hummus Risotto:
The following recipe will yield 1 heaped serving.
Ingredients:
1 ¼ cup of Bone Broth

1 tbsp olive oil

1 clove of garlic

1 small sized onion, sliced

½ cup of sliced portabella mushrooms

¼ cup of risotto rice

¼ cup of hummus

¼ tsp cumin, ground

¼ tsp oregano, dried

Salt and pepper to taste
Garnish:
1 tbsp fresh parsley, chopped

Fresh lemon juice and some zest
Direction:
In a small saucepan on a medium-high flame, bring the broth to a boil. Turn the flame low and let it simmer.

While the broth simmers, take another saucepan and heat 2 tbsp of olive oil.

Add garlic to it and saute. Once sautéed, add sliced onions and mushrooms.

Let sit in the pan for 5 minutes or until browned. Now toss them for another 5 minutes or until evenly colored.

Next, add the seasonings – cumin, oregano, salt, pepper, and stir.

Now add the rice and saute. Simultaneously adding ¼ cup of the broth.

Wait until the rice soaks in the broth and then add more until all of the broth has been used, and the rice turns a creamy texture.

Once done, (This will take a little less than 20 minutes) add hummus and mix.

Serve in a bowl and garnish with chopped parsley, fresh lemon juice, and zest!
Health Benefits of Hummus Risotto:
Hummus risotto is high in protein and low in fats compared to the regular risotto.

It is also rich in carbs, which makes it a perfect lunch option, giving us enough energy to survive the day.

Last but not least, it is easy on the gut and is a preferred dish for those with gut issues.
Shish Kabobs On A Bed of Hummus:
If you have ever tried Lebanese cuisine, you would know how amazing hummus tastes with meat, especially grilled meat.
The recipe that I'm about to share replicates the same flavor and goodness.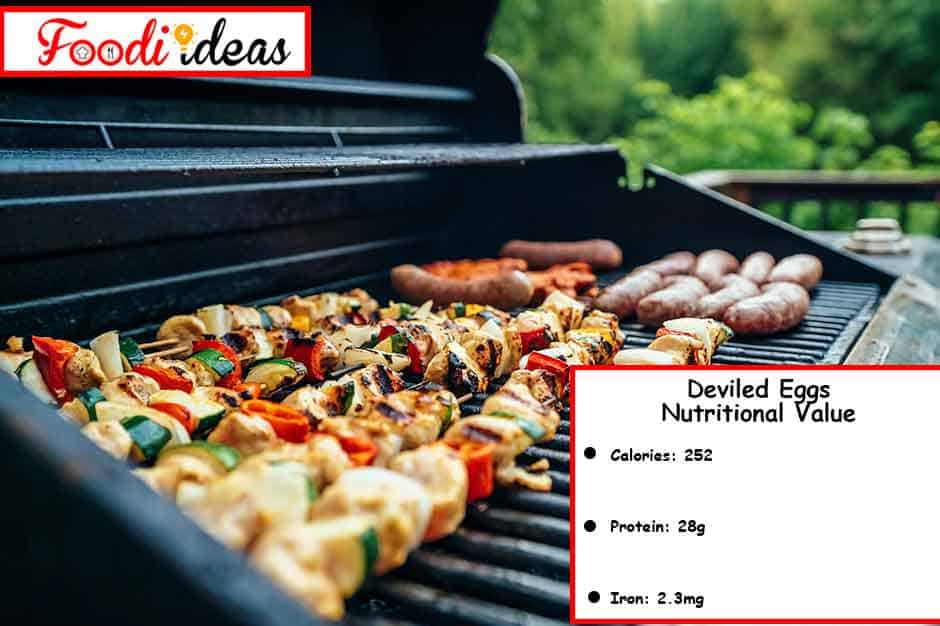 How To Prepare Shish Kabobs On A Bed Of Hummus?
This recipe will yield 8 servings of meat.
Ingredients:
2 pounds of beef sirloin, cut into 1½ inch cubes

2 bell peppers, green and yellow

1 large onion

2 cups of button mushrooms
For marination:
½ cup of olive oil

½ cup of soy sauce

¼ cup honey

3 tbsp apple cider vinegar

2 tbsp minced garlic

2 tbsp minced ginger

Salt and pepper to taste
For assembling:
Garnish and sideline:
2 cups of hummus, spread thickly on a platter

Fresh Lemon juice, to squeeze as a garnish
Directions:
In a large bowl, add all the marination ingredients mix until a glossy marinade has formed.

Pour the marinade over the meat, and set aside.

Leave the marinade for at least 6 hrs. However, it is preferred to leave it overnight.
Tip: you can marinade the meat days ahead of use and keep it in an airtight container in the fridge.
Next, cut the vegetables the size of the meat.

Now take the skewers and start threading the meat and vegetables alternatively through it.
Tip: double thread skewers instead of one, to make flipping on the grill convenient.
Once all the meat has been a thread, take the remaining marinade and rub it over the threaded skewers.
Note: This will add extra flavor to the vegetables too.
Now set the grill, and grill the skewers on high heat.

Once done, let them rest for five minutes.

Then serve in a platter that is thickly layered with hummus.

Garnish on top with lemon and SERVE!
Health Benefits of Shish Kabob:
Shish kabobs are a healthy, protein-rich meal, with little to no carbs.

Grilled meat retains more nutrients than meat that has been cooked or fried.

Meat that has been marinated eliminates 90% chances of bacterial growth.
Shawarma Bowl:
Have you seen those Korean rice bowls that have taken the internet by a storm?
Well, here's my take on it, but with my star dish hummus!
Shawarma is an Arabic-styled taco. If you love regular tacos, I'm sure you'll love these!
And in case you are not a fan of tacos, definitely try these because you are going to love them for sure!
Preparing the Shawarma Bowls:
This recipe will yield two bowls or servings.
Ingredients:
Marinade:
5 lb boneless chicken

2 tbsp Olive oil

2 cloves garlic, chopped

½ tsp ground cumin

½ tsp paprika powder

½ tsp black pepper

¼ tsp all-spice powder

¼ tsp turmeric powder

Salt to taste

one green chili, roughly chopped
Sides:
1 cup hummus

½ cup tahini

½ cup fresh lettuce, teared

½ cup tomatoes, chopped

¼ cup sliced olives

2 pickled jalapenos, sliced

1 small Lemon, for garnish
Method:
Heat an iron skillet on the stove.

While it heats, cut the chicken into long 1 inch pieces.

Next, add all the spices to the chicken and mix.

In the skillet, add oil and pour the marinated chicken and Fry.

Fry the chicken until the oil separates and the chicken is done.
Tip: you can also bake or grill them.
Once the chicken is done, it's time to assemble:
Take two bowls and layer the bowls with ½ cup of hummus each.

On one side, add tahini sauce, and on the other layer, the vegetables beautifully.

Once the vegetables are set, top with chicken.

Drizzle fresh lemon juice and Serve!
Here is a quick recipe to make chicken shwarma bowl:
Health Benefits of Shawarma bowl:
A shawarma bowl is rich in nutrients from not only hummus but tahini, vegetables, and also chicken.

It is a protein-rich meal, with little to no carbs and can keep you filled and energized for a long day.
Breakfast Ideas with Hummus:
Hummus for breakfast? Sounds like a far fetched idea, but not anymore!
I have the two most easy and extremely nourishing ways to add hummus to the most important meal of the day, breakfast!
Hummus On A Whole-Wheat Toast Instead Of Avocado.
Tired of the same old flavor of avocado on toast, need something new yet equally nourishing for breakfast?
Hummus on whole-wheat toast is the way to go!
Here's How To Prepare Hummus On Whole–Wheat Toast:
Ingredients:
2 tbsp of Hummus

1 whole-wheat toast
Method:
Grab a whole-wheat toast and slather the delicious hummus over it.

Enjoy and recommend it to your friends!
Health Benefits Of Hummus On Whole Wheat Toast:
It has half the amount of calories fats, compared to avocado on toast.

It is rich in protein and carbs, which means a perfect start for the day.
Hummus On Bagel Instead of Cream Cheese:
If you are looking for healthier fat-free options, for breakfast, hummus and bagel are a killer combination.
It is not only easy to make but also delicious. It has both the umami flavor as well as the creamy texture, so there is a huge chance that you may never want to top your bagel with cream cheese, again.
How To Make Hummus On A Bagel?
Well, I don't think I need to elaborate on anything here.
It's as simple as it sounds.
Top your bagel with Hummus and DEVOUR!
Health Benefits Of Hummus On Bagel:
Compared to cream cheese, hummus is a fat-free option.

It has far more nutrients than cream cheese and makes for a filling meal.
Dessert Using Hummus?
Are we trying to joke?
Or is this for real?
When I read a recipe online, I was sure it's going to fail. But I tried it nonetheless.
And boy, I was wowed.
That's not all. It takes barely 5 minutes and no more than 3 ingredients!
Eat it on its own, use as topping for waffles and pancakes or use to dip fruits in place of chocolate fondue.
Either way, it's going to win hearts. Kids and Adults alike.
How To Make Chocolate Hummus?
Ingredients:
1 cup of hummus

2 tbsp honey OR maple syrup

2 tbsp cocoa powder

1 tsp vanilla extract

A pinch of salt
Directions:
Whizz everything in a processor until mixed well.

Pour into a bowl and Serve!
Health Benefits of Chocolate Hummus:
This is by far the most nutritious chocolate dessert. Unlike original chocolate dessert, this one is rich in protein and complex carbs.

Perfect for those who are on a diet but craving dessert.

A great way to introduce nutritious hummus in children's diets.
Have you tried any of these recipes before?
If not, here's a go-ahead.
Not only are you going to love the outcome, but these recipes are going to become you and your family's favorite!
For the past three years, I have been consciously making efforts for a healthy lifestyle, and I must say it has done wonders! From the better appearance, energized body to a peaceful soul, It has helped me attain it all and Now I am here at foodiideas with all my expertise and experiences. Read More…