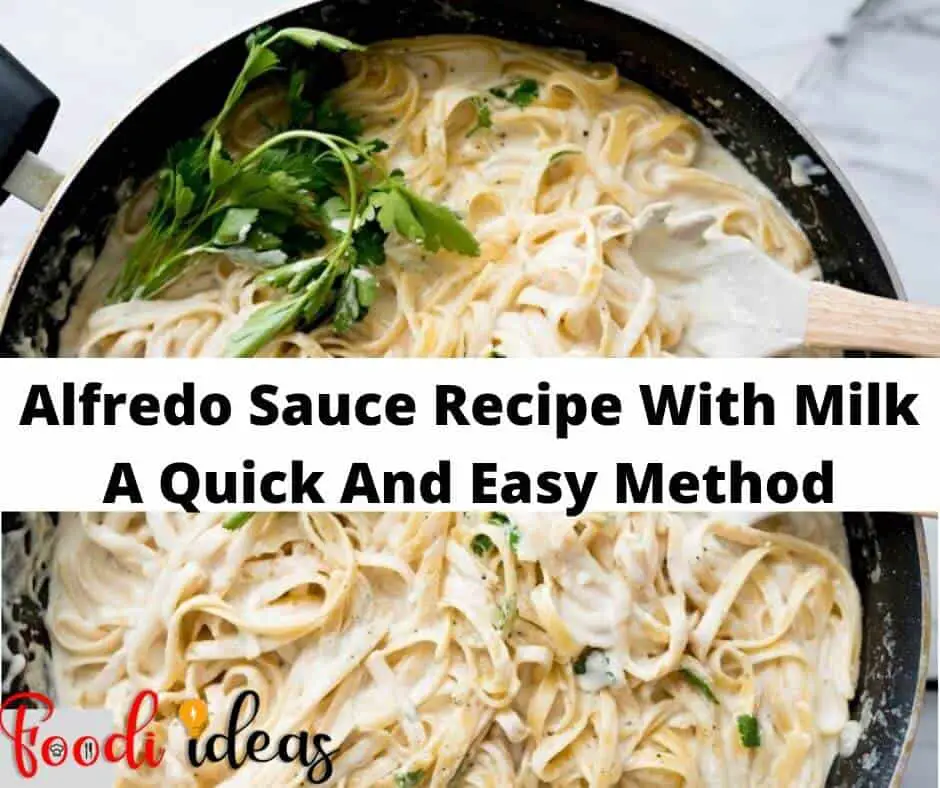 Are you watching your weight? Trying to eat clean? And yet dreaming of a creamy alfredo sauce topped on a bed of pasta? Well, don't worry, because today we are sharing with you our signature, alfredo sauce recipe with milk.
You read it right, there's going to be no cream, yet the texture will be totally on point. And of course, no compromise on flavor either.
Here's how to make alfredo sauce with milk instead of cream:
Nutrition Facts
6 servings per container
---
Calories1500
Amount Per Serving% Daily Value *
Total Fat 6.8g

11

%
Cholesterol 10.6mg

4

%
Sodium 354mg

15

%
Amount Per Serving% Daily Value *
Potassium 174mg

5

%
Total Carbohydrate 8.5g

3

%
Protein 4g

8

%
Vitamin A

7.3

%
Calcium

15.4

%
Iron

0.7

%
* The % Daily Value tells you how much a nutrient in a serving of food contributes to a daily diet. 2,000 calories a day is used for general nutrition advice.
How Do You Make  The Sauce in Alfredo Sauce Recipe With Milk Thicker?
The right consistency of the sauce unfolds after it has been taken off the stove. But till then, if the sauce is too runny, you can't really do anything, but add some thickening agents, such as cream.
Check out: Better Than Olive Garden Alfredo Sauce Recipe
But since this recipe calls for no cream, here's what two other things you can add to get your desired consistency of sauce:
Cream cheese – a dollop or two of cream cheese, will not only thicken the consistency of the sauce but also give your sauce a smooth sheen and an extra burst of flavor.
Mayonnaise – a scoop of mayo, can also work the magic and thicken that sauce right up, leaving behind a more fluffy and flavorful sauce.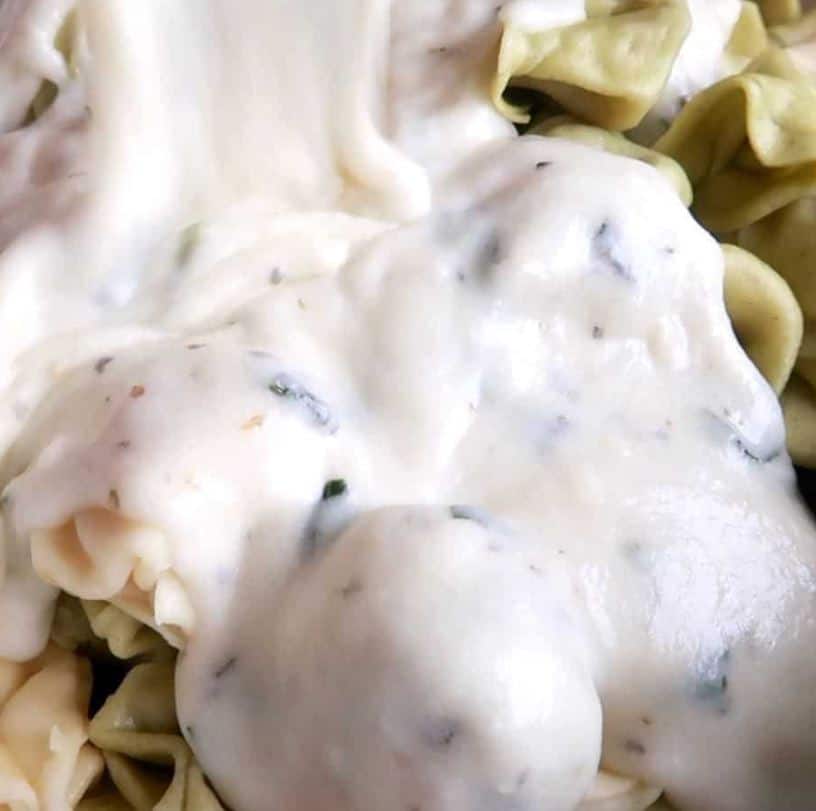 However, if your sauce hasn't thickened to the right consistency, while it's still over the heat, here's what you can do in that case:
While whisking the flour and milk together and waiting for it to turn thick. And for some reason the sauce doesn't thicken, add more flour then and there.
Check out: Olive Garden Fettuccine Alfredo Pasta Recipe
But make sure to add little by little, so it doesn't over thicken.
Also, in case the sauce looks runny, but not too runny, I would suggest to wait it out. Let the sauce cool down a little, and it will thicken up on its own. In case it doesn't, follow instruction A.
So, did you have fun learning how to make alfredo sauce using milk instead of cream? Because you'll have all the more fun making this and enjoying it with your friends or by yourself while watching Netflix. Which reminds me, what is your favorite show on Netflix that you like to binge-watch while having wholesome food? Let us know in the comments section below and never forget to rate this recipe!
For the past three years, I have been consciously making efforts for a healthy lifestyle, and I must say it has done wonders! From the better appearance, energized body to a peaceful soul, It has helped me attain it all and Now I am here at foodiideas with all my expertise and experiences. Read More…